Driving to Milwaukee the other day, I was passed by a Toyota Camry SE. The Camry has been the best selling car in the US for at least the past 5 years. With good gas mileage and very milk toast looks, there is no doubt that the Camry is a dependable and sensible car. If a person is looking for a "good car" and doesn't want anything too flashy, Camry is the way to go.
After thinking of its selling records and sensibility, I began to think about the SE part. SE,  typically standing for "Special Edition", seemed funny to me, especially on a Camry. The SE makes up approximately 30% of Camry sales which isn't the majority but also not very "special". We're talking about approximately 122,000 Camry SE's in the US alone, produced in 2012. They should change the designation to, the Camry CEO (Couple of Extra Options) which is what your actually getting. Or the Camry LME (a Little More Expensive) which would just be honest advertising.
So because of the Camry SE, I've decided to compile a list of wrongly badged cars. Unfortunately, as I began to think about it, I came up with quite a few. And don't get me wrong, I myself am guilty of  participating in the letter wars. I'm currently driving a Nissan Sentra SE-R Spec V R Tune. A bit much if you ask me.
SS (Super Sport)
The beginning and end of the Muscle Car Era can be argued as far as precise dates but for Chevrolet, the 1961 Impala SS was their first attempt at setting a certain car apart because of performance upgrades. For the Impala it came in the form of upgraded tires, springs, shocks and special sintered metallic brake linings for the boring stuff. The fun came in the form of the optional 409 cubic inch V8 making 425 HP. A sizable jump over the standard 230 cubic inch inline 6 putting out a paltry 140 HP.
With the Nova, the Chevelle and probably the most popularly badged Chevrolet, the Camero, the SS badge went on to become one of the most widely recognized symbols of power. Unfortunately, someone at the Chevy plant must have tripped while carrying a box of SS badges, because one of them fell onto an HHR. With a laundry list of performance parts and a turbo charged 2.0 liter motor, the SS was certainly more performance based than the LS or LT versions. But at the end of the day, it's still an HHR. It's a mini van/station wagon/bread truck/PT Cruiser. A horrendously ugly piece of machinery.
I guess for me, the SS badge is more than performance. It's design and lineage and pure curb appeal. The HHR has none of this. When I see an HHR in traffic or in a parking lot, I never have anything positive to say or think about it. Therefore, the HHR wins as the best SS fail.
The SSR and the Trail Blaizer were very close seconds in the poor use of the SS badge, with their god awful and hum drum looks. The SSR's 40 extra hp and the Trail Blaizers 135 extra hp saved their butts on this list. When in doubt, bore it out!
RS (Rally Sport)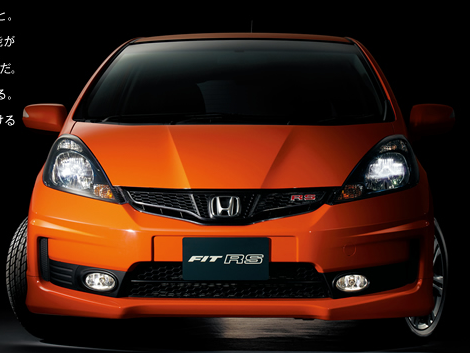 When thinking of "Rally Sport" cars, the mind obviously goes toward rally inspired cars, like the Ford Sierra RS Cosworth or the Subaru 2.5RS. Neither overly successful in motor sport but at least you can trace their DNA to treacherous back country roads, sliding wildly with opposite lock fully engaged. And you also can't deny Audi's RS line having rallying heritage coursing through it's veins, even though in Audi's case, the RS stands for RennSport – literally translated as "racing sport". A bit redundant but lets focus on the argument at hand.
Honda, although certainly immersed in road racing, isn't known for it's prowess off road, at least not on four wheels. So this being said, I never expected to see an RS badge on a Honda vehicle, especially not a Fit. The fit is just one of many blah subcompact cars on the market. It's not as good looking as a Ford Fiesta or a VW Golf. It's more expensive than a Chevy Sonic or a Kia Soul…. it's just a car. Certainly not a bad car but severely lacking in the panache department.
So whats the use in slapping an RS badge on such a lifeless car? The 118hp power in RS form just isn't convincing me. With the proper mods you could make this a real competitor to a JCW Mini or one of it's many Si brothers but, in my opinion, only on pavement. And I realize I just compared the Fit to a front wheel drive car that did very well in the WRC but again, the lineage just isn't there. I can't imagine a full throttle jump in the Ouninpohja stage, at Rally Finland, would end well for the little Fit. Sorry Honda, I can get behind the Fit Si but leave the RS badging to someone else.
Z (Zora Arkus-Duntov)
Zora Arkus-Duntov was the engineer that convinced GM that the Corvette could be much more than what they designed it to be. His engine and suspension modifications turned the Corvette into a legend, thus making Zora a legend at GM. Chevrolet put the "Z" badge on their performance cars to honor his contribution to the company. The Camaro Z/28 and the Corvette ZR1 are just two fine examples that would make old man Duntov very proud.
I don't think he would be as proud to have have his badge on the Cavalier Z24… or the Beretta Z26… or the Lumina Z34. Yes, all of these, like most of the cars on this list, are slightly faster or more agile than their base model brethren but whats the point? Talk about polishing turds. I don't think I have nor ever will hear someone say, "Can't hang out today. I've got a lead on a mint 94 Lumina Z34 Sedan. There's a scratch in the louvered hood but I can buff that out."
The useful upgrades like an Eaton M45 supercharger, wider sway bars and sport tuned suspension were droned out by upgrades like a taller rear spoiler, height adjustable seats, front and rear fascias, side skirts and yes, a louvered hood…..sweet. I know the 90's weren't exactly a renaissance period in car making but these things make even the IROC-Z look like the Mona Lisa.
GT (Gran Turismo/Grand Touring)
The GT moniker usually refers to a car that has high performance qualities as well as more luxurious amenities, like a small rear seat and a little more cargo space. Grand Tourers, unlike full on sports cars, focus on comfort and practicality, rather than outright speed and handling. The Nissan GT R is the perfect example of a GT car. Four seats and a trunk, combined with face melting acceleration and handling. You could comfortably drive across the country in order to set records at your chosen track.
When you think of GT cars, it's natural to think of BMWs, Maseratis, Jags and Porsches. Rarely does one think of Pontiac. Yes, the Pontiac Vibe GT is a thing people traded their hard earned money for. A 6 speed manual transmission and 180 hp hardly makes a GT car. Chief designer of the Vibe GT, Ron Aselton, said "Clean lines, minimal overhangs and wheels pushed to the corners give the vehicle a muscular stance." Yeah, you know what else was said about the Vibe GT? " Rear storage is big enough to accommodate a standard sized American washing machine or clothes dryer with enough room for an appliance dolly."…… I'm fairly certain that is the exact feature that should keep a GT badge off of any car. When I buy new appliances, my first call isn't to my buddy with the Porsche GT3.
LT (Luxury Touring)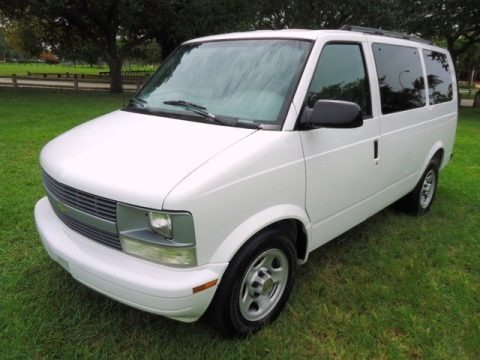 Although lacking the actual badge of LT, which is pretty luxurious in of itself, one would naturally think of a BMW 7 series, an A8 or even the good old Lincoln Continental. Luxury Touring cars are more amenity based than the GT cars above. Every option money can buy. If your rolling in one of these fancy rides, you may even pay someone to do the driving for you.
Chevrolet thought they were right up there with the above mentioned cars in the form of the Chevy Astro LT. Really, what else screams luxury louder than a mini van taking design ques from toaster. If it's luxury your after, the Astro LT's got it. Two half barn doors, passenger side air bag and "an underbody that in a crash situation will buckle, pitching both front seats forward and shoving the crash dummy into the dashboard and steering wheel, and resulting in a broken left leg". This lead the Insurance Institute of Highway Safety to comment that "the collapse of the occupant compartment left little survival space for the driver." Sounds pretty luxurious to me!
S (Sport)
The S is probably the most widely and vaguely used badge in the car world. For a car to be "Sport" it needs to be like Goldilocks' porridge, not too hot but not too cold. Peppy,lively, vigorous, you know just a little extra somthin' somethin'. Because of the vagueness of the S badge, it covers a wide array of cars from the peppy Cooper S and FR-S, to the slightly more lively Cayman S or Jaguar XKR-S. All are sporty but some are 2 seconds faster to 60 mph, sporty.
So even though I've determined that the "S", much like beauty, is in the eye of the beholder, I'm putting my foot down on this one. The Toyota Yaris S. With a 1.5 liter motor cranking out an earth shaking 106 hp, it's hard to believe it shares Superman's signature letter. On the dealers list of special upgrades on the S model; fog lights, spoiler and "an exclusive S badge." They didn't touch the engine. They didn't touch the brakes. They didn't touch the suspension. They just put the letter S on it.
When your buying an econo-box, just buy an econo-box. Your not going to be picking up any more ladies in the S Yaris versus the base model Yaris. It's just a Yaris son, don't try to church it up.
R/T (Road/Track)
The R/T was the Dodge version of Chevy's SS. When you bought an R/T car, you knew you were getting better suspension, tires, brakes, and more power. We all know the mighty R/T cars of the past like the Charger, the Coronet, the Challenger and later down the line with the Viper. All these cars were fast, loud and very menacing looking simply sitting in a parking space, patiently waiting to murder anyone that tried to tame it.
Since the 70's muscle car era went away the R/T badge hasn't carried the same weight as it once did. Sure there were Spirit, Daytona and Neon R/T versions but it wasn't until the second coming of the Callengers and Chargers that the badge started getting people excited. Then Dodge went and blew it when they introduced the Grand Caravan R/T. An R/T mini van!!! The features they tout on their website are things like easy action doors, foldable roof racks and towing capacity. If you and I were looking at a 68 Charger R/T and you said "I wonder if this can tow my boat?", I would slap your face.
Now my father in-law has a Caravan R/T and I will say, it is a really nice mini van! But that's like saying you own a really nice vacuum cleaner. As true as the statement may be, you are not impressing a single person on the planet. (And believe me, I have a really nice vacuum cleaner). Also, this mini van starts at $30,000! That kind of money isn't going to buy you a vintage, numbers matching R/T but it will buy you a used Viper. And although the Viper may not come with foldable roof racks, it will do sweet burnouts. I think I made my point.
So unfortunately with this badge designation, the Caravan R/T is a whole lot of road and very, very little track.
R (Racing)
When you see an R badge on a car, you know your usually looking at the brands racing inspired version of the line. The Honda NSX Type R, the Nissan GT-R and the Porsche Cayman R are all monsters in their own right that have proven their abilities on tracks around the world. Even the Volvo R-design cars are a little more than a face lift. Stiffer rear dampers and front bushings and mild power gains give a bit of race to one of the worlds most family friendly car brands.
Now Suzuki and the R badge can be a good thing. Usually in the form of their motorcycle line, though. The GSX R line is a favorite among bike groups. Unfortunately, Suzuki thought they could get away with putting an R badge on one of their four wheeled products in the form of the Suzuki Wagon R. The Wagon R, also known as the "Tall Wagon" or "Tall Boy" is one of their kei cars that began production in the mid 90's.
My issue with the R Wagon is the R. In every way. The R in Suzuki's mind stands not for race but for recreation. I can get past the fact that this little fella doesn't have sport tuned suspension or turned up power but a "recreational vehicle"? This thing is 2 feet shorter than a VW Beetle and has over 2 less cubic feet of cargo room than a Ford Focus. The size of this thing is going to keep you from a large number of recreational activities. Their owners manual suggests you not tow anything with the Wagon R either. So forget having your motorcycle or jet ski in tow, unless its your kids toy.
Unless your recreational activities are swimming, running or jumping rope, the Suzuki Wagon R is neither race inspired or recreational.
So I guess you can't read the letters on the back of a car and automatically know whats going on under the hood. One car company, in my opinion, does have a good idea for car designation. In general terms, you can look at a Honda and know SE > EX > LX > DX. You know the DX is the bare bones, bottom of the barrel and the SE is the cream of the crop. Stick with these letters Honda and leave the RS well enough alone.
Let us know what cars we missed or are absurdly badged at our Facebook page. And don't you dare mention the 1990 Toyota Corolla Wagon DLX! This car is the pinnacle of a deluxe automobile!